I'm having one of those days. You know those days when your brain and body aren't quite in sync. When the simplest of tasks such as  verbalising your thoughts becomes almost impossible and out comes just utter rubbish that doesn't even sound like you to you, let alone anyone else. Ya, well I'm having one of those days.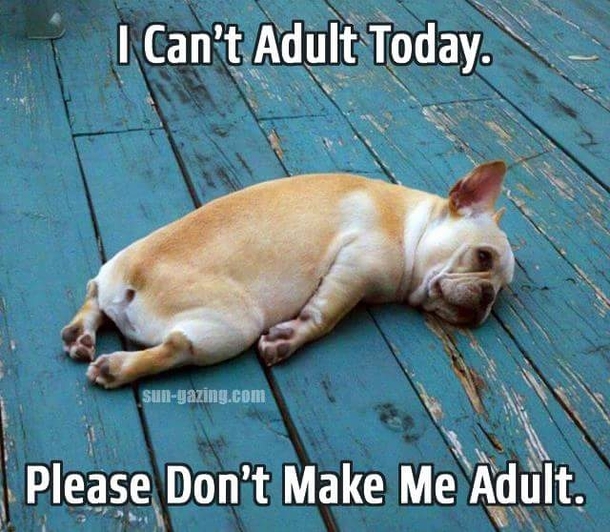 The sheer lack of wanting to really do anything today in conjunction with the series of annoyances that occurred led me to this post. Oh, and it's actually Wednesday and I haven't done a Whinge Wednesday post in quite a while and people tell me it's one of their favourite categories. I wonder is that because of Irish people's fantastic ability to bask in sheer misery on a regular basis, or they just like my writing? Who knows…
Today I just felt so tired, so exhausted for a number of reasons really but as the day closed in on me I thought about the little everyday things that just really tire me out. My mother used to use the term irk. I always thought it was a made up word as I'm pretty sure she created her own dialect of Irish so she could give out about me and my siblings aloud without us realising. But, ya irk is a real word and it means irritate or annoy. Some stuff that irks me:
Phonelossaphobia
Fear of losing your phone. Maybe there is a more technical term for it but I haven't got the energy to google it. It's not so much the fear of losing the phone that gets me. We've all been there. your walking around Lidl picking up your few bits you (too stubborn to get a basket or trolley, sure it's only a few bits!) you pop the phone down on the counter so you can pay and make your're swift get away from the counter because the sales assistant is making you feel like you're not supposed to be there. Just pulling into your driveway and you do the hectic pulling everything out of your bag in a dramatic fashion and already putting the car in reverse before you realise your phone was in your pocket the entire time. It's this sudden relaxed and thankful feeling that really drains me.
 Traffic
Every morning and every evening. Years of my life lost by sitting in my car flicking through radio stations thinking about when I will get to eat next as if the length of time in traffic is so uncertain. It's generally the same each day, but just much longer than I think any human should be spending in traffic. Dog's don't have to sit in traffic. They don't have to work either. I'm getting off topic.
SPAM
So Burt Dunnigan  said I can leave my job now and earn $200 a day! I wonder what that is in euros?…  Doesn't even matter, jokes on Burt Dunnigan because I've already won the Nigerian lotto so drinks on me lads.
Speed vans
Look, I know they are just doing their job and speeding is a very serious issue but it's just I spend so much time keeping an eye out for Gardai and speed vans that I don't know if I'm actually watching the road as much as I should be. It is in fact a distraction. And even though there are drug cartels and sex trafficking rings going on out there , in all fairness I was doing 55 in a 50 zone so lock me up now and throw away the key.
Being tired
I'm so tired of being tired. I don't even have children to run around after. I worry about the day that I do and how terrible I will look then. If I look this tired now it's only a matter of time before the checkout lady at Tesco doesn't try and sell me an overpriced reusable bag because I got bags for life on my face.
Thanks for reading,