Not Sorry
It's been the longest stint of not blogging I've had since I began over 3 years ago. I would say "sorry I've not been posting recently", but I'm not sorry. I was busy. And chances are you don't really mind and anyways, I'm back now. There have been ups and down, trials and tribulations, heartbreak and humiliations… but now that Love Island is over I am finally getting my life back on track.
Image source: facebook.com/loveislandmemes
Ok, slightly dated reference at this stage, but it really did take up almost 2 months of my life. At least I prove I'm committed if nothing else.
Interviewer: Can you tell me about a time where you proved your commitment and dedication to a specific campaign?

Me: Ah ya, obviously. #LoveIsland #7Weeks #NeverMissedAnEpisode

Interviewer: OK, we'll be in touch.

Me: #BlazinSquad
Milestones
In all honesty though, it has been a very disruptive few months for me with lots of changes in my personal and professional life. More so than anything I feel that in my memory I will always mark this time as a real milestone in my life, a time of transition and change. It got me to thinking about all of the other major milestones I've had in my life to date. Milestones that I'm sure are not unique to me, however different the experience compared to others. Maybe you can relate to some:
My first day of primary school, aged 5 – I remember crying uncontrollably because I knew I was going to be the only girl in my class. I sat at a table of 5 boys and thought, ok this might not be so bad. Lots of attention for me being the only girl. Then one of my classmates puked on the table beside me, nerves I guess. Que more crying. #SmellyBoys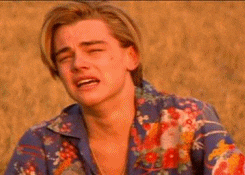 GIF Source : giphy.com
The first time I felt envy, aged 10 – Nothing beat going to the community games. Not only did you have a chance of coming home with a medal but think of all the craic you would have with your friends. But when I was told I couldn't represent Moycullen because my place of residence was actually in another parish I was heartbroken. I have never felt such envy of the children of Moycullen than I did the day they arrived home with gold medals from Mosney. In all fairness I'm not sure if I would have had a successful professinal career in Olympic Handball, but for it to be cut so short, it hurt. #GuttedTheyWon #WhatEvenIs OlympicHandball?
Image source: Thejournal.ie
First disco, aged 13 – Cidona roadshow a.k.a Millenium Madness. This has been a feature of my posts before but I will never forget the first one. Red flare pants, white dragon top, rebook classics and ironed hair., yes with an actual iron, pre-ghd days. I was bound to get the shift in that get up. #My1stKiss #SetUps
Image source: thedailyedge.com
My first car, aged 21 – Luckily it was still boom time when I turned 21. I raised enough money in 21st birthday gifts to buy my first car. My beautiful Toyota Corolla gave me the freedom I craved and will always stand out to me as the first major commitment I made. #NeverForget Below image is an actual visual representation of how cool I felt and my one regret is that I never had professional photo shoot with my car.
Image source : http://www.satirishpress.com
Graduation, aged 25 – How proud I was to graduate college with a functional degree. Retrospectively college days were the best days of my life when I realise now that it wasn't hard work at all getting to that point, the hard work was only beginning. #RealWorld
My first real job, aged 25 – Bright eyed and bushy tailed and so not prepared for the hard realities that faced me. However, it did pave the way to where I am today and for that I am very thankful. #HarshRealities
Image source : Pinterest.com
Please feel free to share your milestones with me, would love to hear your useless stories too.